"Candy cabinets." It's a catch-all English term to refer to Japanese-style sit-down arcade cabinets where you can fairly easily switch the games contained within. There seems to be a bit of speculation as to where the term came from… though I'd wager the most obvious source is the Neo Candy cabinets, which commonly housed Neo-Geo MVS units.
There are a lot of different models of "candy cabs" out there, but to many, the de facto candy cabinet is the Sega Astro City, a model you'll still see around many a Japanese arcade in this day and age. Countless matches of Virtua Fighter 2 were played on these machines back in the day, and their versatility and adaptability have made them a popular choice for retrogaming setups to this day.
Yes, the Astro City is practically synonymous with arcade games to many Japanese arcade fans. Which is why we all exploded with glee when we found out that model maker Wave, who had previously made replicas of modern Vewlix cabinets and the riding Hang-On cabinet, was going to make an Astro City model.  This was gonna be great!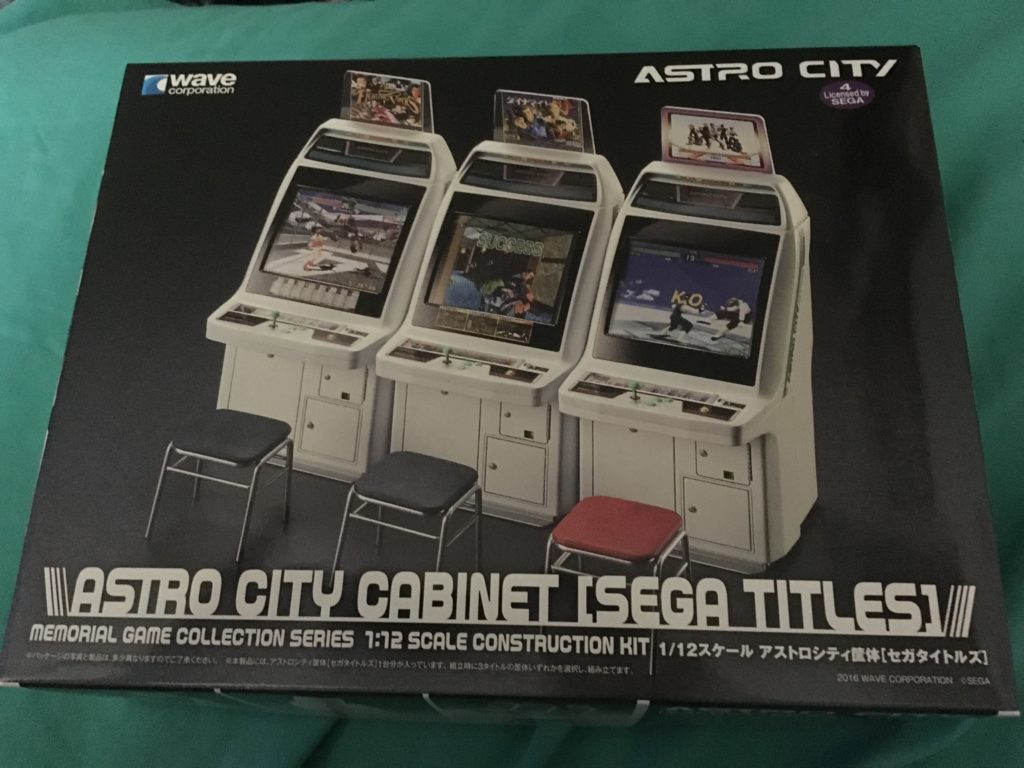 And yes, it is a pretty spectacular kit! It's not too tough to build for the beginner, but offers a lot of potential for customization if you really, really want to create the miniature arcade machine of your dreams. In my case, I wanted to put a very particular game inside one of these cabinets. But I wanted to build it together with you, my dear readers – and that's exactly what we're going to do today!