Boy, E3 sure was a thing this year, wasn't it? Announcements were made, expectations were blown away, and as many a thinkpiece writer has pointed out, it was like we were transported back into the 90s. I mean, look at how it started – Nintendo revived the Nintendo World Championships after 25 years of dormancy!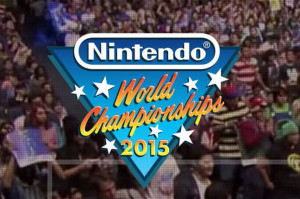 The NWC was one hell of a great way to start E3 this year. After seeing the great reception last year's Smash Bros invitational got at E3, Nintendo decided to do something similar this year – but hold it before E3 rather than during to kick everybody's week off in a Nintendo state of mind. And it worked!
…Mostly. As fun as the event was, there were several hiccups throughout that made me wince internally throughout the program. There were a lot of good things – and really, the decision to end on some downright evil Super Mario Maker levels was absolutely perfect – but if Nintendo wants to make this a regular thing from now on, the modern NWC has a long ways to go.
As I was thinking about this topic, I caught this episode of The Final Split, Go1den's speedrunning-centric Twitch show, where NWC15 invitee Bananas talked about the experience. I highly recommend a watch, as there's a lot of amusing stories in there about the run-up and the event.1 Going from her account, one gets the impression that things really were rather rushed and disorganized on Nintendo's end.
Taking all of this into consideration, I decided to write an editorial of my own. How can the NWC improve from this point forward? I'll posit several ideas.
The Final Split is a really fun show to listen to in general, as well, and I wish Go1den and company would put it up in a more traditional podcast format. ↩