Y'know, with so many gaming websites now printing a bunch of general "nerd news" amongst gaming-related articles, I find it saddening how much Wonder Festival gets ignored. Here's where all of the coolest gaming figures on the planet are being showcased, but nobody's talking about them! It's not even a matter of "well this stuff is only available in Japan" anymore – hell, GameStop and Hot Topic are stocking Nendoroids and scale PVC figures these days! It's never been easier to get a lot of these things! But no, we're gonna focus on unboxing whatever garbage Funko pooped out last week, I guess.
Oh, uh… I guess I got a little ranty there! Eheheh. Anyway! Winter Wonder Festival 2016 was last weekend, and with it came a whole mess of figure news! As usual, I'm here to collect the coolest gaming figures that were shown and put them all in one handy little article for you! Hooray! This year brought us some super cool surprises – while I was a little disappointed overall that my favorite manufacturers didn't have much truly "wow"-inducing new stuff to show, the out-of-left-field announcements of stuff like a friggin' figma Iron Fossil and Beat from Jet Set Radio more than made up for it.
The usual disclaimer: I know things like the Fate series. Shining stuff, KanColle, etc. fall under the "games" category, and I am excluding them because there are just so many of those figures that you can very easily find pics and info elsewhere.1  We're focusing on the more under-the-radar gaming figures – the sort of stuff that doesn't get merchandised in shiny plastic form all that often.
Click on the photos to see bigger versions if they're available. And, as always, if I missed anything, let me know in the comments!
Images are sourced from Akibahobby, FigSoku, Dengeki Online, and the official Good Smile website.
A-Plus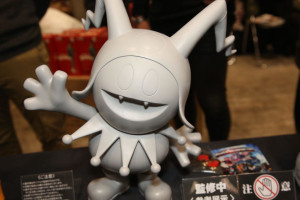 A huge soft vinyl Jack Frost from the greater Shin Megami Tensei series!
Alphamax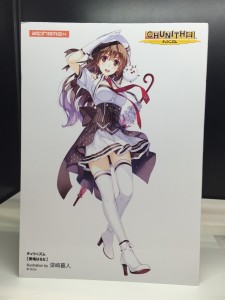 Mishima Haruka from Sega's arcade game CHUNITHM.
Alter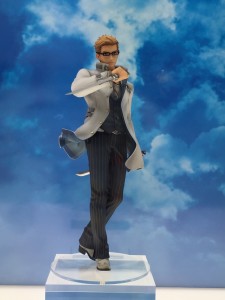 Julius from Tales of Xillia 2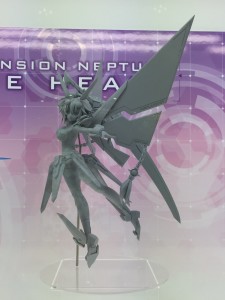 Purple Heart from Hyperdimension Neptunia VII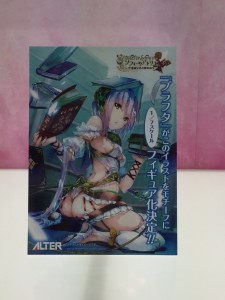 Plachta from Atelier Sophie
Amakuni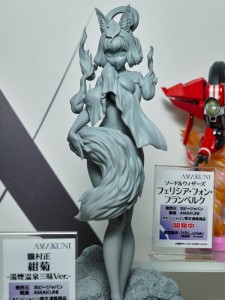 Kongiku from Muramasa: The Demon Blade. Amakuni stuff is generally mail-order only and tends to be tougher to get outside of Japan. They seemed to be starting up a way to order stuff Stateside at Anime Expo, but I've heard nothing since…
Aquamarine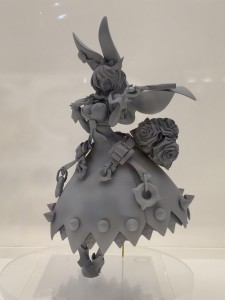 Elphelt from Guilty Gear Xrd: SIGN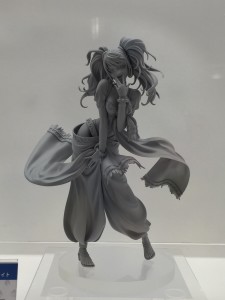 Rise Kujikawa in "Arabian Armor" from Persona 4: Dancing All Night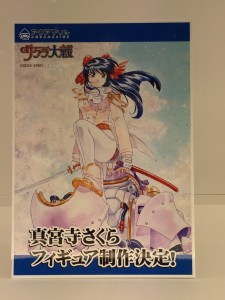 Sakura Shinguji from Sakura Wars
Figma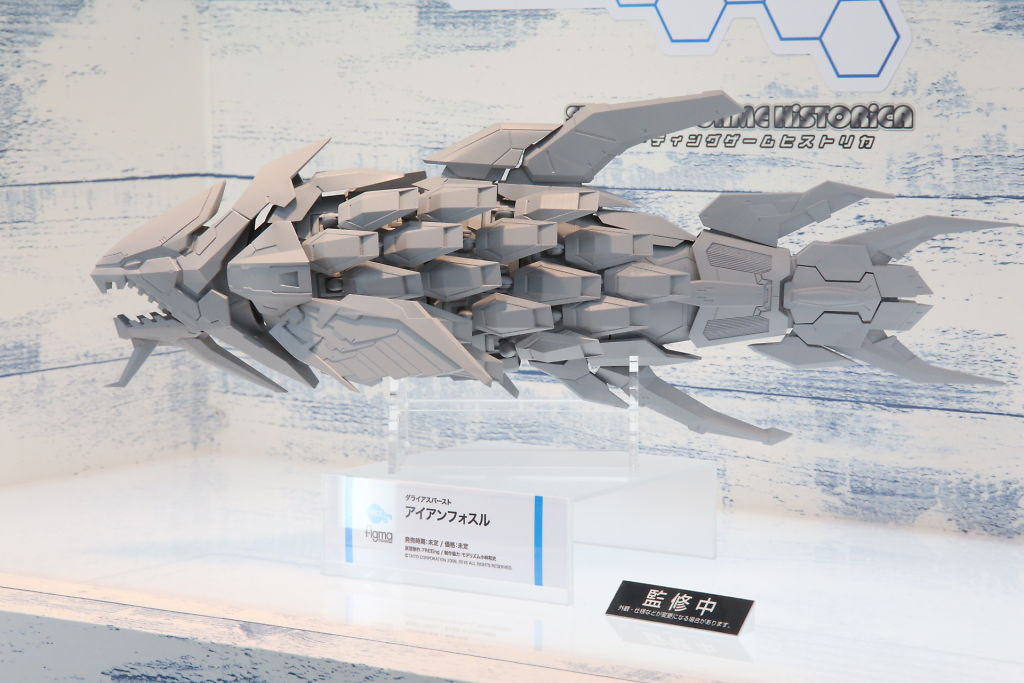 Iron Fossil from Dariusburst. This was the "HOLY SHIT" of the show for me.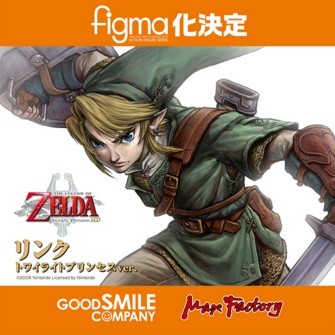 Twilight Princess ver. Link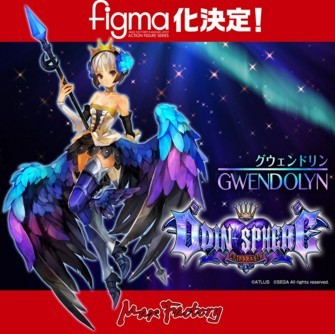 Gwendolyn from Odin Sphere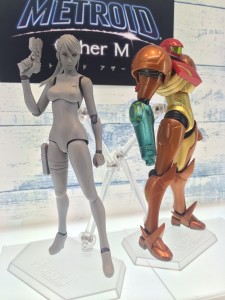 Zero Suit Samus from Metroid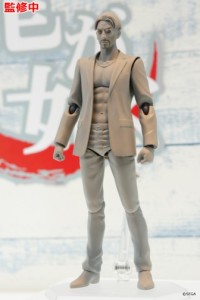 Goro Majima from Yakuza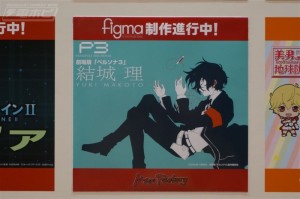 Hero from Persona 3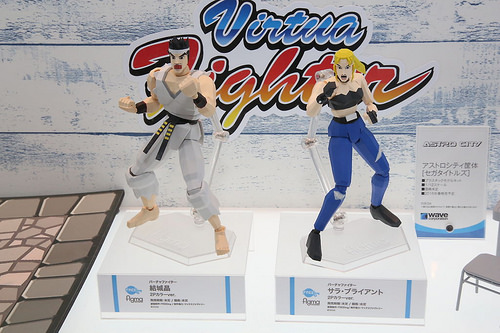 2P Color Akira and Sarah from Virtua Fighter
Announced but not shown: Metroid Prime 3 ver. Samus
Flare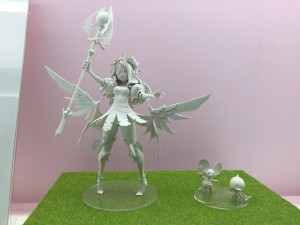 Noah from Little Noah
FREEing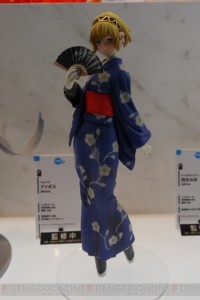 Yukata ver. Aigis from Persona 3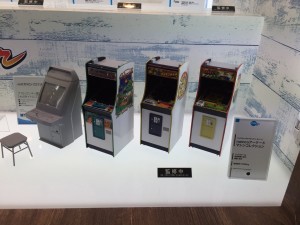 Figma-scaled arcade cabinets! The Astro City is a model by WAVE, but the others are Namco machines by FREEing.
Good Smile Company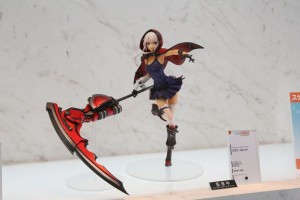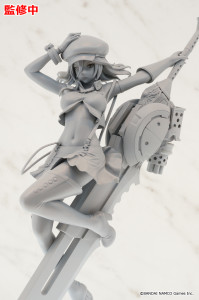 Levy and Alisa from God Eater 2: Rage Burst
Kotobukiya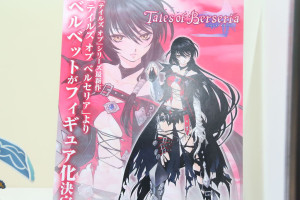 Velvet from Tales of Berseria
Fortuner from 7th Dragon III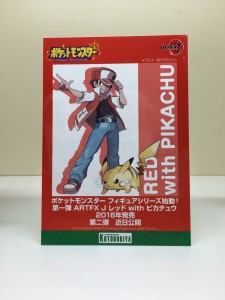 Red and Pikachu from Pokemon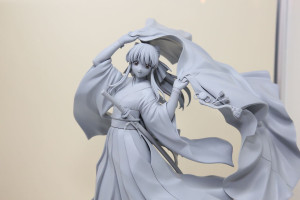 Sakura Shinguji from Sakura Wars
Max Factory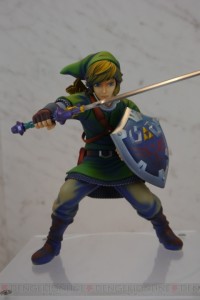 Link from Skyward Sword! Finally, a color prototype of this, and it's awesome! I love how they mimicked the game's shaders to a T.
Announced (again) but (still) not shown: Ramlethal Valentine from Guilty Gear Xrd
Medicom Toy
It's interesting to see Medicom getting more into fixed-pose stuff – they're mostly known for their elaborate (and expensive) 1/6 posable Real Action Heroes line.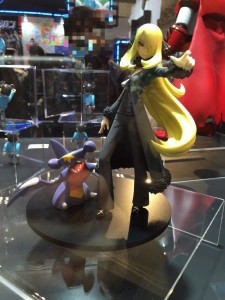 Cynthia/Sharon from Pokemon B/W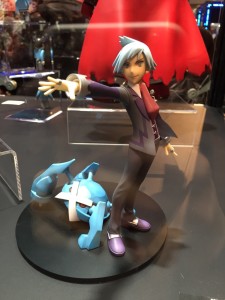 Steven/Daigo from Pokemon R/S/E
Nendoroids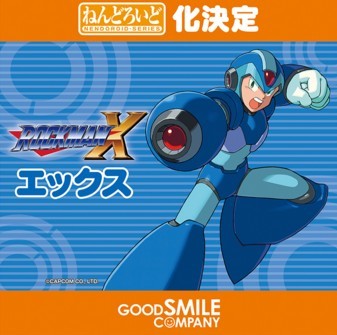 X From Megaman X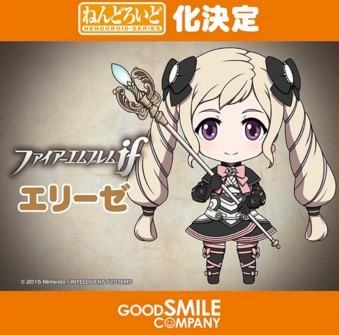 Elise from Fire Emblem Fates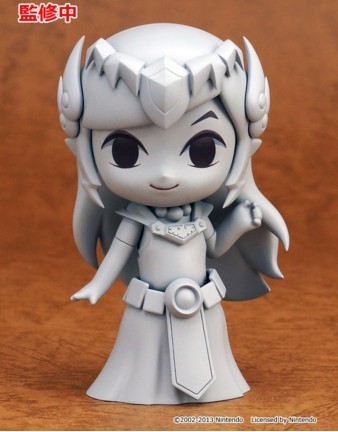 Wind Waker Zelda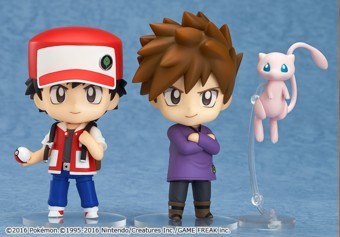 Red, Blue, and Mew from Pokemon. Love how faithful these are to the original Sugimori illustrations.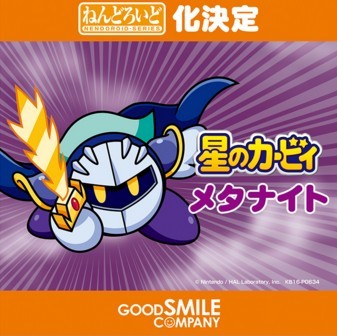 Meta Knight from Kirby
Phat! Company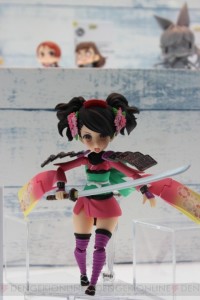 Parform Momohime from Muramasa: the Demon Blade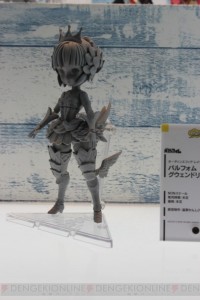 Parform Gwendolyn from Odin Sphere
Plum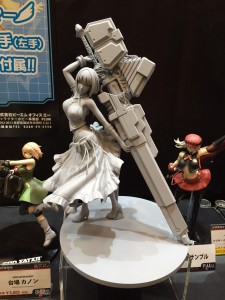 Tachibana Sakuya from God Eater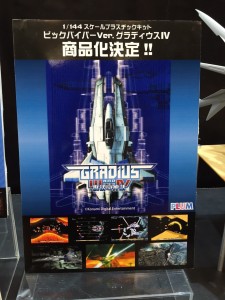 The Vic Viper from Gradius III-IV! This is a model kit.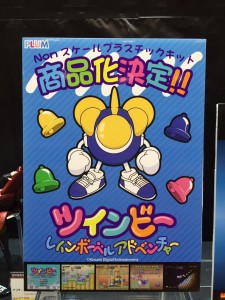 Twinbee from… you guessed it. This, too, is a model kit.
Ques Q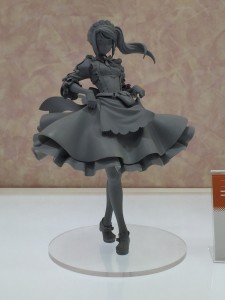 God Hand Aogiri from 7th Dragon III. (I apologize to everyone who lands here searching for a figure of Gene from God Hand.)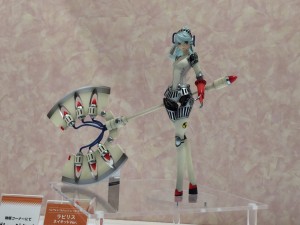 Labrys from Persona 4 Arena. We've seen her before, but now… in color!
"Bunny Spy Style" Selvaria Bles from Valkyria Chronicles. Hey, did you know the Valkyria character designer also draws eromanga? I never would've guessed!
RC Berg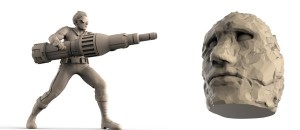 Space Harrier! This is going to be a resin kit, though I'm not sure if the final release will be pre-colored or not.
Sentinel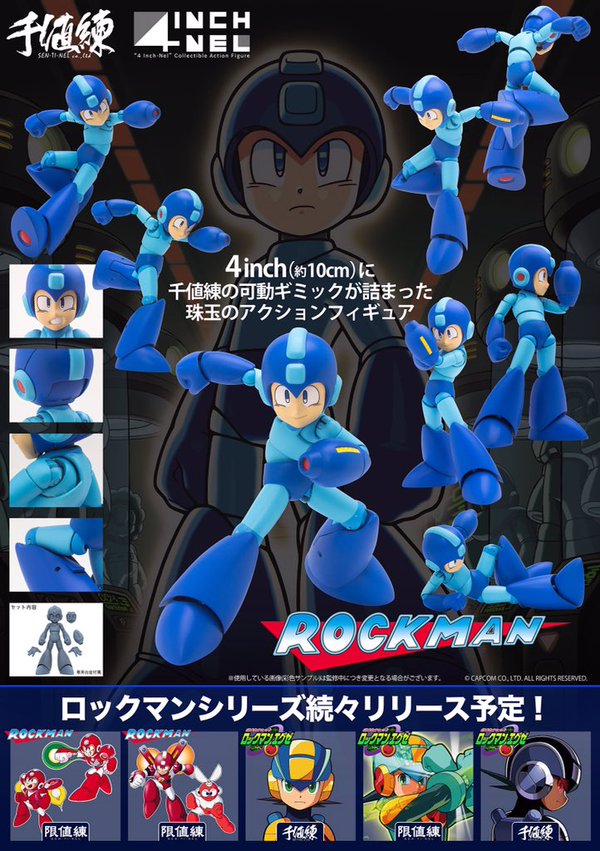 A whole boatload of Rockman figure announcements. Series fans ought to be super excited because Sentinel makes some killer stuff.
Union Creative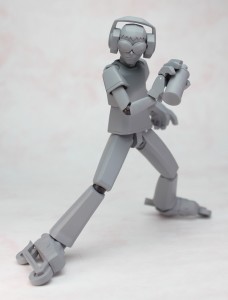 Beat from Jet Set Radio. This is a reality in the year 2016. How beautiful is this?
Vertex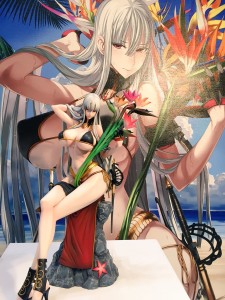 Swimsuit Selvaria from Valkyria Chronicles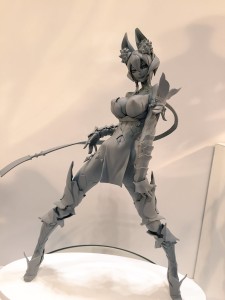 Rune Knight from 7th Dragon III
A bunch of announcements w/o prototypes yet, including another Purple Heart, Fiona from Border Break, and Juliana from Valkyria Chronicles.
Wing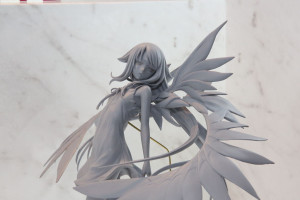 Saya from Saya no Uta, one of those games I've been meaning to review on here for ages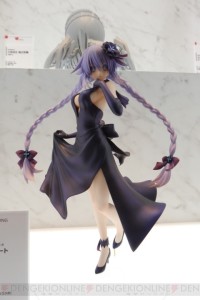 Purple Heart dress ver. from Hyperdimension Neptunia
I would also like to welcome Granblue Fantasy into this category. Damn, does it EVER have some gorgeous figures, though. ↩