Oh boy, it's Wonder Festival time again! Yes, Japan's twice-yearly figure and modelling extravaganza just had its annual summer outing, and there's plenty of great new stuff on display – especially if you like games! It's a bit tough to find the interesting gaming figures amongst the massive amount of goodies on display, however.
That's where I come in to help! I've been carefully searching for info on gaming-related figures from the show, and I've collected everything I've dug up here on this page to serve as a one-stop information source to know what kind of delightful game character figures you can expect to see go up for preorder from your favorite importer/exporter in the near future.
You might notice that this list doesn't include *all* the gaming figures shown at the event. Like I said last time I did this feature, I understand that I'm omitting a lot of stuff from series like Im@s, Love Live, KanColle, Tony's Shining stuff, etc. I'm not going to argue something stupid like "these properties aren't games" because they are, obviously! But there are just so damn many of them that they'd dominate the list. I'd rather give the focus to more obscure stuff because hey, obscurity is our lifeblood here! I'm also skipping over stuff that's already out for preorder, was shown elsewhere very recently, and/or hasn't changed significantly since its last showing (i.e. that Orchid Seed Sorceress from Dragon's Crown that still lacks a color prototype).
Images are sourced from Akiba Hobby (possibly NSFW), Dengeki Online, MFC, Figsoku twitter and website, WHL4U, the Hobby Search blog, and the AmiAmi Blog. As always, if I've missed anything, let me know and I'll add it ASAP!
So normally I try to sort by manufacturer, but this time I'm going to put what are by far the MOST IMPORTANT figure announcements first. I'm not even "Read more"-ing them, this is how important they are!
Yes, it's Sarah and Akira! From the original Virtua Fighter! In their beautiful circa 1993 blocky polygon glory! In figma form! Holy crap, FREEing, you know how to get this girl's attention (and, inevitably, money). Besides the crazy Sega nostalgia on display, this also means we are that much closer to the Vanessa figma thousands of fans are craving! (I count for thousands of fans, trust me.)
And now, everything else.
Alter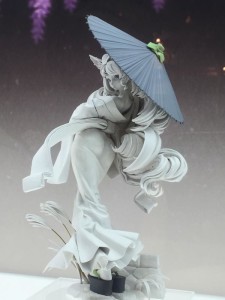 Yuzuruha from Muramasa, the Demon Blade. (I've always liked her more than Kongiku.)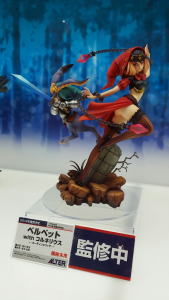 Velvet and Cornelius from Odin Sphere, now in glorious color! Also, on the heels of the announcement of Odin Sphere's HD remake, Alter's other Odin Sphere figures are getting another run.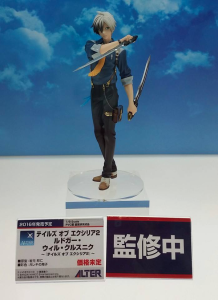 Rudger from Tales of Xillia 2.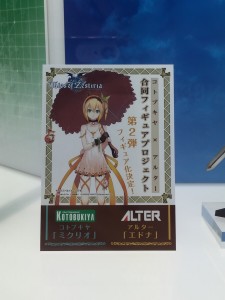 Edna from Tales of Zestiria.
Broccoli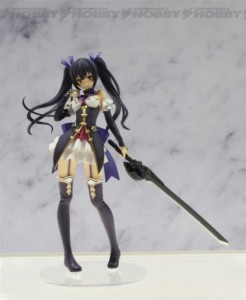 Noire from Hyperdimension Neptunia.
Di Molto Bene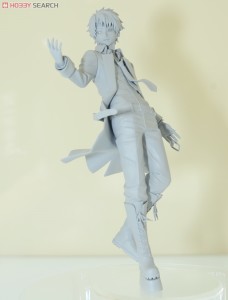 Hoooooooly crap, Di Molto Bene makes stuff besides Jojo figures! And a otome game figure, at that! Anyhow, here's Yuiga Kakeru from Norn9.
Embrace Japan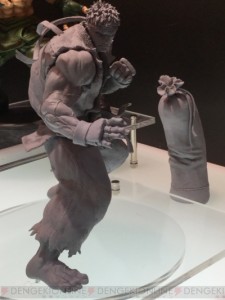 Street Fighter III Third Strike Ryu.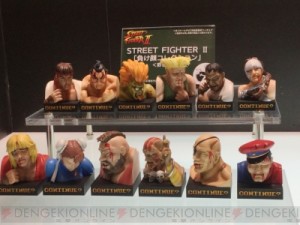 Possibly the weirdest gaming product on display, mini-busts of the busted-up faces of the Street Fighter II cast. Trading figures, maybe?
Flare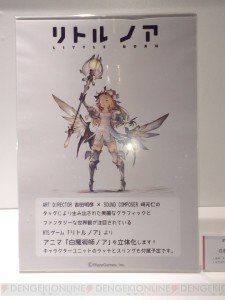 Ambiguous announcement of figures based on Little Noah, a mobile RTS with involvement from Akihiko Yoshida and Hitoshi Sakimoto.
FREEing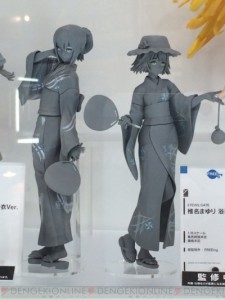 Kurisu and Mayuri in yukata, from Steins;Gate. Tutturu~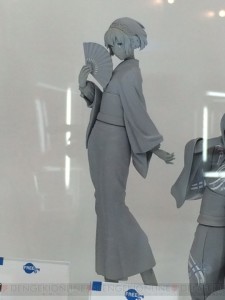 Yukata version Aigis from Persona 3.
Good Smile Company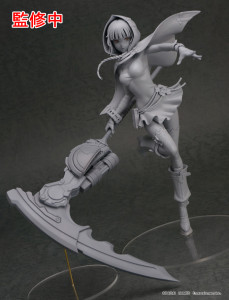 Livie Collette from God Eater 2 Rage Burst (co-produced with Wings Company)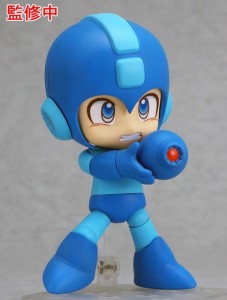 Nendoroid Megaman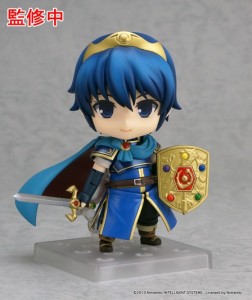 Nendoroid Marth, now prototyped!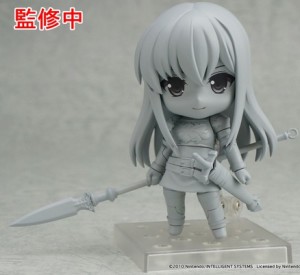 Nendoroid Sheeda/Caeda, now prototyped!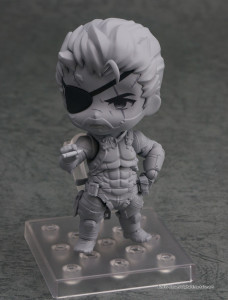 Nendoroid Naked Snake from Metal Gear Solid V.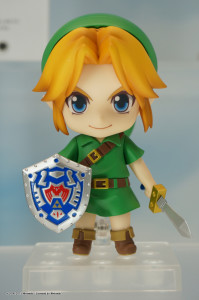 Nendoroid Link from Majora's Mask.
Kaiyodo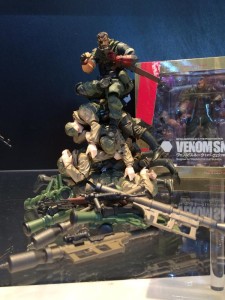 Venom Snake from Metal Gear Solid.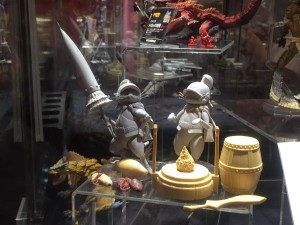 Revoltech Felyne warriors from Monster Hunter.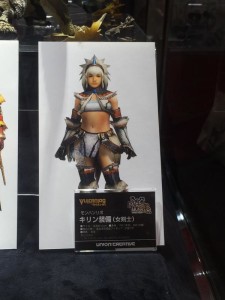 Revoltech Kirin armor female hunter from Monster Hunter.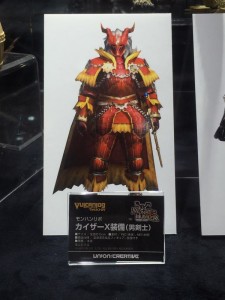 Revoltech Kaiser X Hunter male hunter from Monster Hunter.
Kotobukiya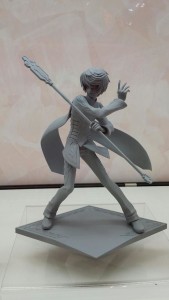 Mikleo from Tales of Zestiria.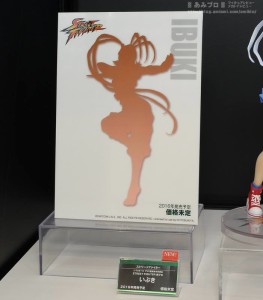 Ibuki from Street Fighter.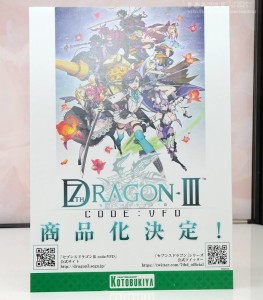 Unspecified Seventh Dragon III figures. Game was only just announced, but figures are on the way!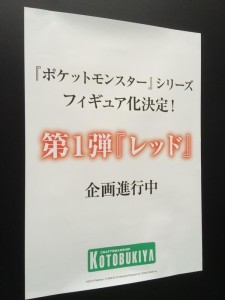 A rather ambiguous announcement of upcoming Pokemon figures. Red is the first one.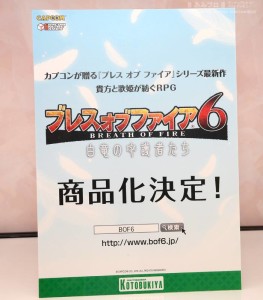 Remember your disappointment with Breath of Fire 6 being a mobile game with little to do with Breath of Fire? Well, now you can relive it in figure form!
Max Factory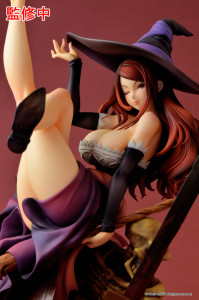 Dragon's Crown Sorceress, in vibrant color!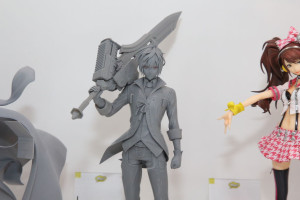 Julius Visconti from God Eater 2.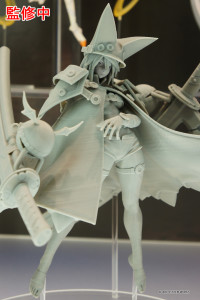 Ramlethal Valentine from Guilty Gear Xrd, now in (obviously super early) 3D printed prototype form.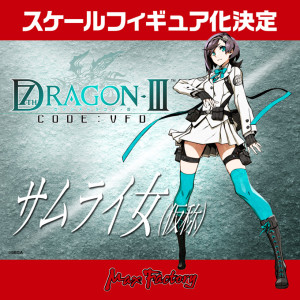 Samurai girl from Seventh Dragon III.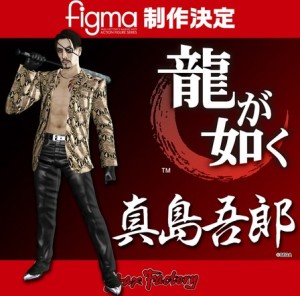 Goro Majima figma from Yakuza. He joins Kiryu, announced at the winter Wonder Festival. (When do we get Akiyama? He's EVERYONE'S favorite.)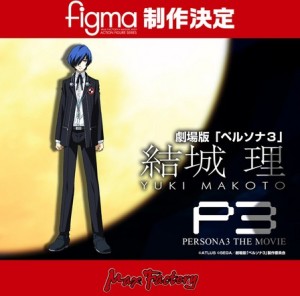 Figma Makoto (main character) from Persona 3.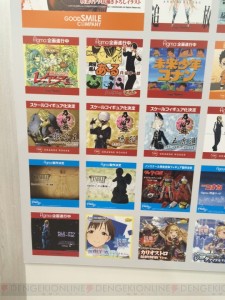 Way down in the lower left is a Zero Suit Samus figma tease.
Megahouse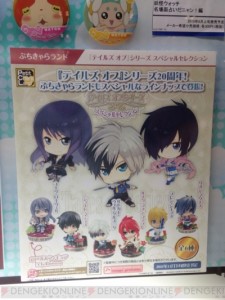 Puchi Chara Land Tales of Series Special trading figures.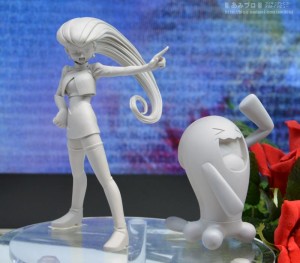 Jesse and Wobbuffet. Look, I know she's not a canonical Pokemon game character, but we all love her anyway, right?
Phat Company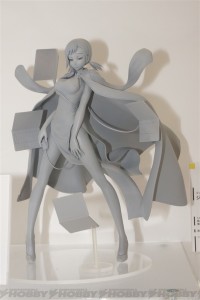 Fumi from Devil Survivor 2: Record Breaker.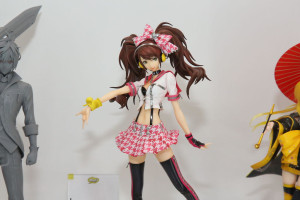 Rise Kujikawa from Persona 4: Dancing All Night. Now in brilliant color!
PLUM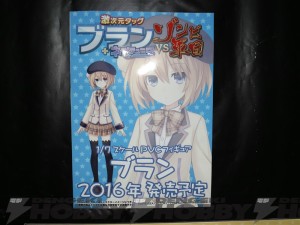 Blanc from Hyperdimension Neptunia.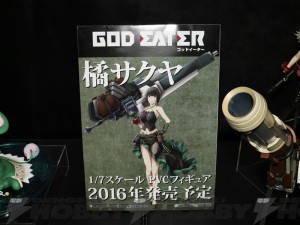 Sakuya from God Eater.
Sega Prize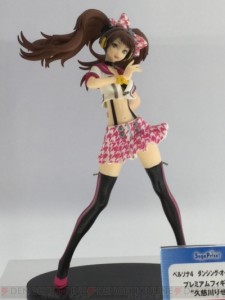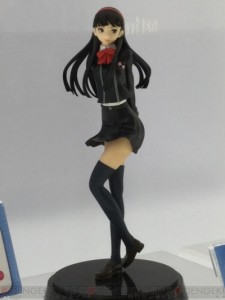 Dancing All Night Rise and uniform Yukiko from Persona 4, now in stunning color!
Union Creative International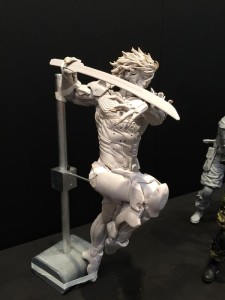 Raiden from Metal Gear Rising.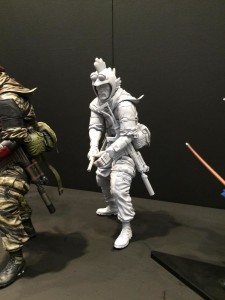 Naked Snake from Metal Gear Solid V. Not sure if this is a separate figure from the one previously announced or just an optional parts-swap, but either way: totes adorbs!
Decapre from Ultra Street Fighter IV, now in murderous full color!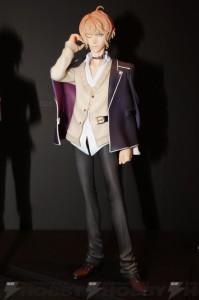 Shuu from Diabolik Lovers.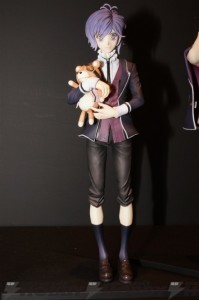 Kanato from Diabolik Lovers.
Volks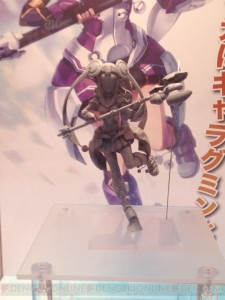 FOnewearl from Phantasy Star Online 2 (garage kit).
Special Section: Granblue Fantasy
I'm honestly surprised how much this game's getting in the way of figures. I've heard good things about the game – particularly about the involvement of Hideo Minaba and Nobuo Uematsu, and that it feels like an early Final Fantasy title – though I have yet to try it out. I've never seen it rank super high in terms of gross on the Japanese iOS/Android app stores, but judging from the amount of figures it's spawned at Wonder Festival, there's clearly an audience eager for mechandise.
Here's the full list of announced Granblue Fantasy figures, in image form (click to embiggen):

And photos of the figures that are in prototype stage: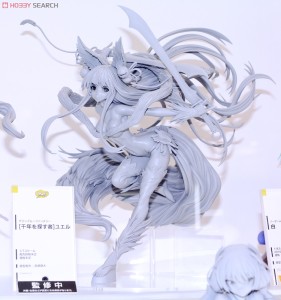 Yueru from Phat Company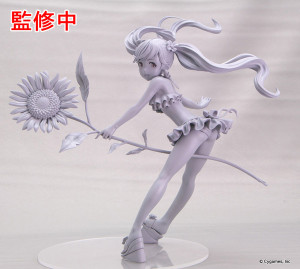 Io from Phat Company
NSFW Addendum: There's a figure from DRAMAtical Murder, a well-known and much-loved BL game, of main character Aoba coming from well-known nudie figure maker Native. Only a concept image has been shown, and it is not at all work safe, but you can probably find it with some Google-fu! It might also be the first known nudie figure made primarily for ladies, which is fascinating in and of itself.
Overall, I feel like while there was a lot of interesting stuff this WF, and it was a really great show this time if you're into hunky dude figures in particular, I don't think there were quite as many interesting surprises. A whole lot of Touken Ranbu, Kancolle, and Love Live, yes, but I like my figures like I like my games: dynamic, interesting, and obscure! Also disappointing is how little some figures have progressed since last WF. (Seriously, no color prototype for Max Factory Link yet?)
Still, the fact that I'll eventually have polygon Akira riding on my scale Hang-On arcade cabinet model makes up for any other minor WF disappointment.