It's that time of year again: a weekend where rampaging figure nerds like me mash their F5 keys across numerous Japanese webpages to get sweet, sweet pictures of pretty new plastic figures from the twice-annual Wonder Festival. Wonder Festival is a celebration of all things figure, bringing together garage kit makers and builders, prepainted figure manufacturers, traditional action figure makers, and a whole brigade of fervent otaku.
Every Wonder Festival brings with it a plethora of pictures of new wares from numerous Japanese figure manufacturers. While I'm certainly a fan of figures in general, I'm most excited when my passions of gaming and figures collide to create gorgeous pieces of three-dimensional art. And I'm sure I'm not alone! Yet with so many manufacturers large and small competing for the attention of showgoers and photographers – and with juggernaut series like Kantai Collection spawning huge amounts of merchandise – it's hard to sort through everything to find the gaming-related goodies.
That's why I've done it for you! I've assembled a gallery of Wonder Festival's gaming figure announcements, both prominent and obscure. Given how much gets shown at a typical WonFes, I may have missed a few things – if so, let me know and I'll add them ASAP!
Some notes: I'm not posting garage kit pics, because as awesome as resin kits are, a lot of them are extremely difficult to obtain (since the creator probably makes less than a hundred of them). I'm trying to focus on stuff you actually have a chance of seeing in your hands sometime in the near future. I'm also aware that KanColle/Tony Shining Series/Love Live/Idolmaster/Senran Kagura etc. would technically fall under the gaming figures category. My major excuse for excluding them, in this case, is because there are like a billion of them and I'd rather look more at the gaming stuff that doesn't get the plastic treatment quite as often.
Images are sourced from Akiba Hobby, Dengeki Online, MFC, Figsoku twitter and website, WHL4U, and the AmiAmi Blog.
Alter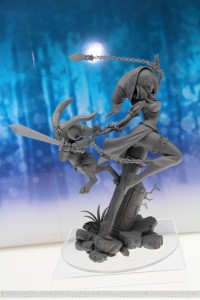 Cornelius and Velvet from Odin Sphere
Not all that much of interest from Alter this WF, but this lovely piece is plenty enough for me!
Aniplex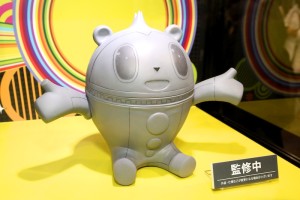 Teddie/Kuma from Persona 4
A+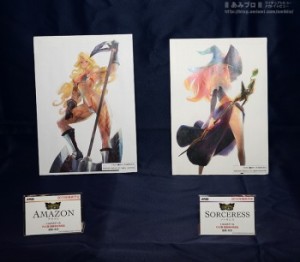 Amazon and Sorceress from Dragon's Crown
Both at a massive 1/4.5 scale! But not to be confused with the massive Amazon figure further down from X-plus.
Embrace Japan
Alex from SF3 Third Strike
Embrace is a manufacturer that's highly underappreciated – they make some really nice-looking stuff, including some out-of-left-field figures like this one.
Ky Kiske from Guilty Gear Xrd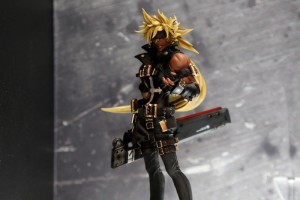 Sol Badguy from Guilty Gear Xrd
This figure's been shown before (and releases soon, I believe), but this is a color variant.
Flare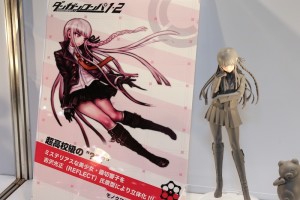 Kyouko Kirigiri from Dangan Ronpa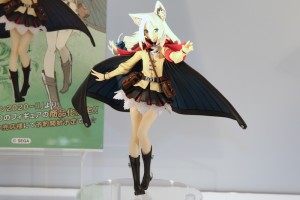 Lucier from 7th Dragon 2020 II
Freeing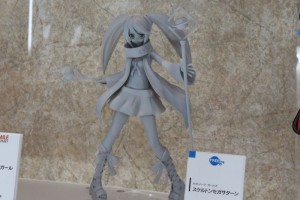 Skeleton Saturn from Sega Hard Girls
They apparently showed the Saturn Nendoroid as well and I can't find a single picture of it >:/
Ramlethal Valentine from Guilty Gear Xrd
I'd initially confused this with the figure of Ramlethal that Max Factory announced, but it appears they are two different figures – this one's farther along in production.
Sega Hard Girls Rubber Strap Collection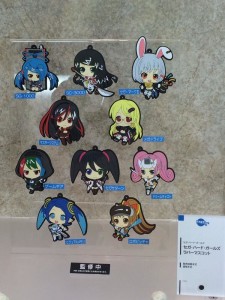 Announced but not shown: Kimono Aigis from Persona 3
Good Smile Company
Nendoroid Marth and Sheeda from Fire Emblem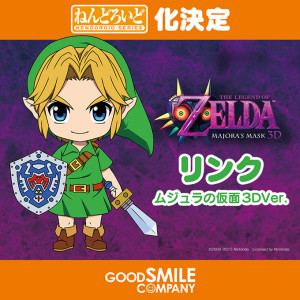 Nendoroid Link from Majora's Mask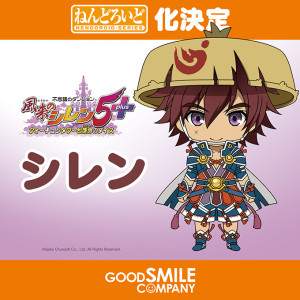 Nendoroid Shiren from Fuurai no Shiren 5+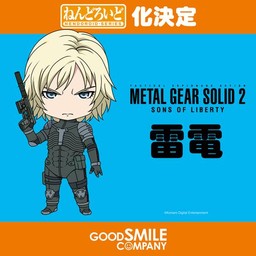 Nendoroid Raiden from MGS2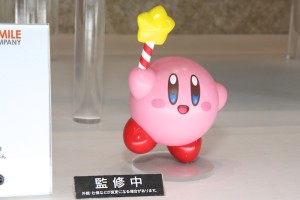 Nendoroid Kirby
Looking at this honestly leaves me puzzled as to how parts swapping is going to work. He seems mostly static…?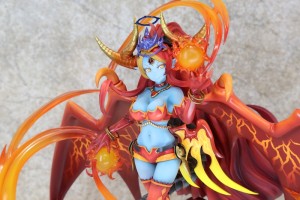 Hera-Ur from Puzzle and Dragons
All I can say is hooooooooooooly crap
Griffon Enterprises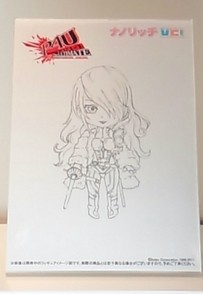 Nanorich Mitsuru from Persona 4 Arena
Griffon usually makes really boring fixed pose stuff, but I have the Aigis from this series and I really like it! Looking forward to seeing what Mitsuru's like.
Kotobukiya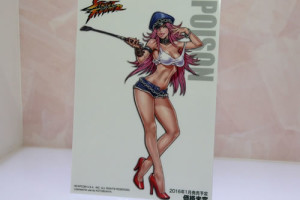 Poison from Street Fighter/Final Fight
Max Factory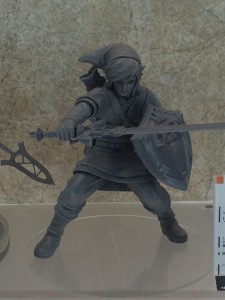 Link from Skyward Sword
You can tell it's Skyward Sword because he's right-handed.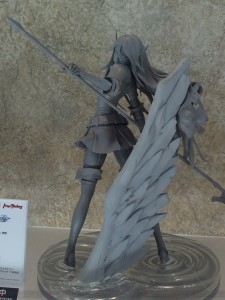 Cordelia from Fire Emblem: Awakening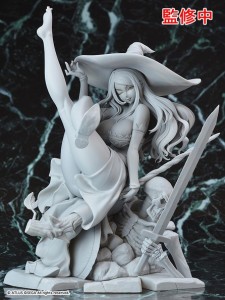 Sorceress from Dragon's Crown
As contentious as Sorceress is, I really dig this figure. It's confident, playful, and sexy without feeling overly creepy.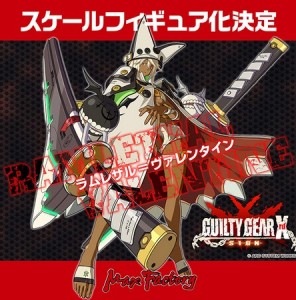 Ramlethal Valentine from Guilty Gear Xrd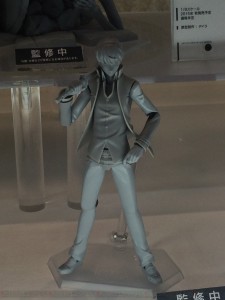 figma Yu Narukami from Persona 4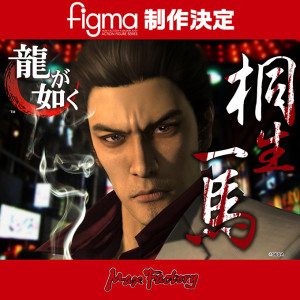 figma Kazuma Kiryu from Yakuza/Ryu ga Gotoku
Orchid Seed
Sorceress from Dragon's Crown
Definitely like the Max Factory version more…
Phat! Company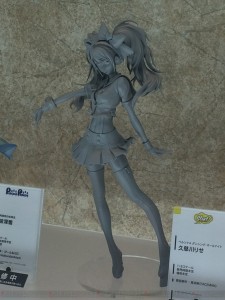 Rise Kujikawa from Persona 4: Dancing All Night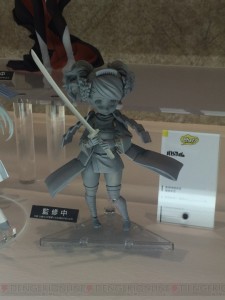 Momohime from Oboro Muramasa
I hadn't heard of this particular posable figure line (Parform) before, but it seems that an Aigis from Persona 3 was released from it last year. This requires investigation!
Announced but not shown: Fumi Kanno from Devil Survivor 2
Plum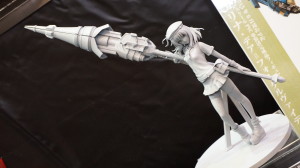 Erina from God Eater 2 Rage Burst
Ques Q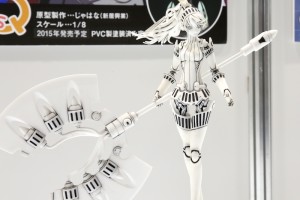 Labrys from Persona 4 Arena
Sega Prize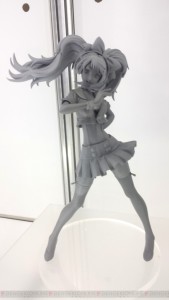 Rise from Persona 4 Dancing All Night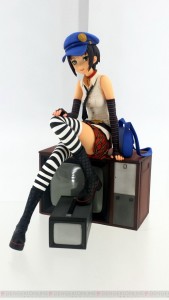 Marie from Persona 4 Ultimax
Is this really the only Marie figure out there…?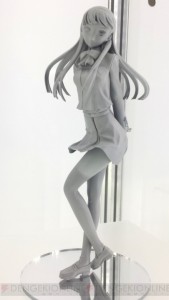 Yukiko from Persona 4
Union Creative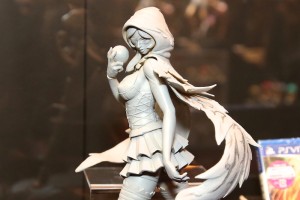 Red Hood from Soul Sacrifice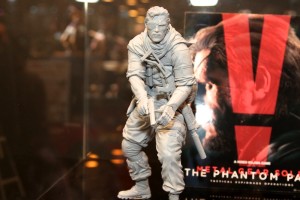 Venom Snake from MGS5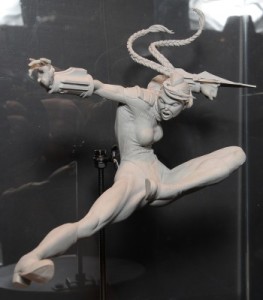 Decapre from Ultra Street Fighter IV
Vertex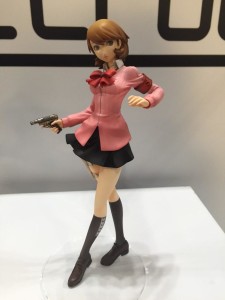 Yukari Takeba from Persona 3
We've gone almost a decade with no scale Yukari figure release. Until now!
 Volks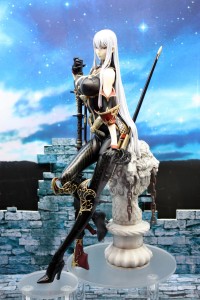 Selvaria Bles from Valkyria Chronicles
This is actually a garage kit, but Volks has an English buying page so it's feasible to obtain should you be interested! Probably not cheaply, though…
X-plus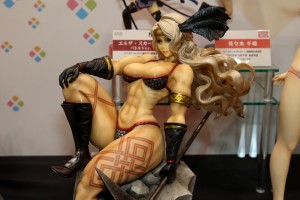 Amazon from Dragon's Crown
This is part of the aptly named Gigantic Series. No, not because of those hulking muscles, but because this figure is a whopping 1/4 scale in size. Shame that someone on MFC pointed out how out-of-proportion the legs are and now I can't unsee it…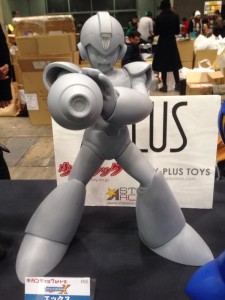 X from Rockman X