Hey, did you hear about the PUBG vs Fortnite legal case getting withdrawn? Boy, that thing was a complete disaster, huh? But ours is an industry filled with legal shenanigans… many of which, like Capcom v. Data East, Silicon Knights v. Epic, and now this, have ended disastrously for the plaintiffs.
However, it's not always like this. We only really see these cases from a Western perspective — and, indeed, many of the most important legal cases in gaming, like the infamous Tetris debacle, were decided in US court. But there have also been plenty of legal issues surrounding games in Japan — see the recent spate of game bar closures — and one Japanese company is quite notorious for its use of litigation.
Long before #FucKonami was a trending hashtag, long before Western music game fans and developers cowered in fear of Konami's legal threats, there were incidents in Japan involving one of Konami's most popular (at the time) game franchises. These incidents earned Konami a great deal of notoriety among game fans in Japan as a litigation-happy tiger of a company that would happily devour its own fanbase. Somehow, though, these stories never drifted overseas, likely because the game involved was seen by the west as "some weird Japanese dating sim thing" that was of little interest or importance.
It's time to change that. It's time to take a look at Konami's legal actions against one of its most fervent fanbases. Let's examine Konami's legal battle against Tokimeki Memorial fandom.
Before we start, perhaps it's best to talk a bit about what Tokimeki Memorial (frequently abbreviated as Tokimemo) was, and why it was such a big deal.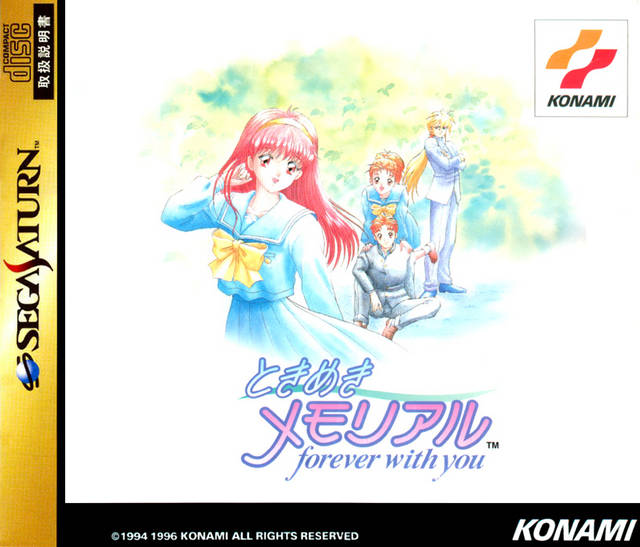 Tokimemo is considered to be one of the defining "Gal-ge," or games centered around fostering and nuturing a relationship with one of several eligible virtual women. In this game, you play as a high school boy going through the school year, meeting various girls and finding one you eventually want to win over. By paying attention to the girl's likes and what she wants in a partner, you budget your time and raise stats to become more appealing. You also have to make sure not to annoy any of the other girls, because they're catty bitches who will spread damaging rumors about you. Eventually, you'll reach the end of the school year, where one of the girls — hopefully, the one you were aiming for — confesses her love for you under the tree of legend.
(If you want a slightly more in-depth and fun look at the gameplay, I'd highly recommend the Game Center CX episode centered around the game.)
Tokimeki Memorial did well when it debuted on the PC Engine CD in 1994, but it was the eventual enhanced ports to PlayStation and Saturn that really made the game blow up in popularity. Shiori Fujisaki, the pink-haired girl-next-door archetype on the PS and Saturn covers, became an instantly recognizable face across all of gaming. Konami had a huge hit on their hands, and merchandised the everloving hell out of it: to this day, you can wander into any Japanese secondhand stuff store and likely find various Tokimemo knickknacks.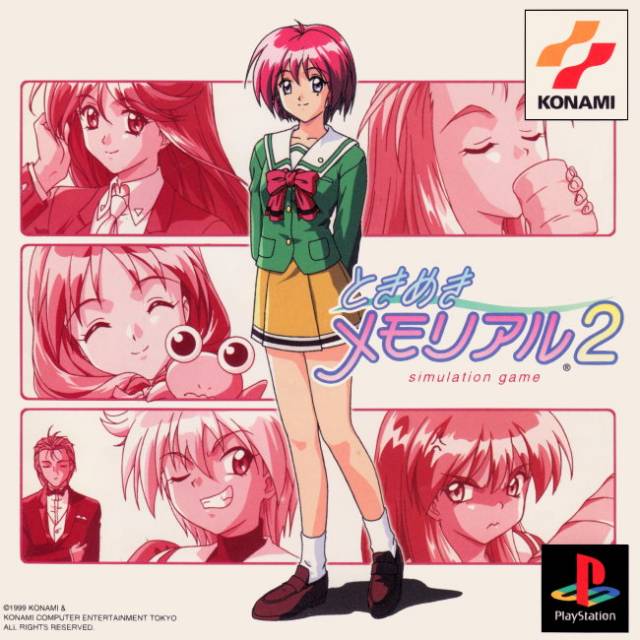 Of course, with a hit game comes sequels and spinoffs, and they were numerous. The first sequel, Tokimeki Memorial 2, was a huge game spread across five CDs, and is widely considered the best in the franchise in terms of gameplay and presentation… yet it didn't stick around in gamers' hearts like the first game did. A disastrous move to 3D visuals on PS3 with Tokimemo 3 upset many, and Konami opted to focus instead on the growing otome market with Tokimeki Memorial Girls' Side, which had you playing as a girl trying to impress a bevy of hot dudes. The last Tokimeki Memorial game, Tokimeki Memorial 4, released on PSP in 2009, and its very existence seemed like a surprise to many.
(A fun fact shared to me by my late friend Andrew Fitch — who formerly worked at Konami's US branch — was that the weird PSP game Brooktown High was meant as a testbed to see if an "American Tokimemo" would work. We miss you, Andrew.)
Since then, Konami hasn't done much with the series, aside from putting out the occasional bit of Girls' Side content. Love Plus on the 3DS was seen by many as an evolution of the game's concepts, though Konami basically destroyed that series as well. Currently, there's a game called "Tokimeki Idol" on smartphones that looks like a really bad attempt to cash in on the Idolm@ster/Love Live! wave by using scraps of an old IP. The decline of Tokimemo itself is worthy of its own article, as it's due to a variety of factors, but one thing that may have played a part was Konami's antagonism of its own fanbase through legal means. Such as… Continue reading →