The Japanese App Stores are a battlefield: the top grossing free-to-play apps rake in millions every day for their respective producers, jockeying for status and position on the charts, while thousands of others peter out after a few months or maintain a small but eagerly supportive audience. Others never even get off the ground – remember that Street Fighter card game? It went into beta around this time last year and nothing has come of it since. The freemium market might look like easy (or even greedy) money to a casual observer, but it's actually a far harder nut to crack than most folks might think.
Monster Strike, a game which has been in a heated war with Puzzle and Dragons for top-grossing Japanese app for months, is noteworthy not only because it's been such a huge hit in a very, very tough market, but because it's something of a redemption story. Publisher Mixi operated a once-dominant social network in Japan that, in recent years, was rapidly losing ground to competitors like Facebook, Line, and Twitter – only to see business take a dramatic upwards turn as people picked up the game. The game's designer, one Yoshiki Okamoto, is a man responsible for numerous classics at companies like Konami and Capcom, practically defining the late-80s-early-90s arcade legacy of the latter. Okamoto's previous studio, Game Republic, suffered a terrible collapse after deals with western developers tanked, leaving them with massive debts that AAA development budgets require. Okamoto has now sworn off console development entirely, focusing strictly on mobile – thanks to Monster Strike's roaring success. It might seem tragic at first, but knowing just how badly he got burned – and seeing just how fun Monster Strike is1 – Okamoto finding a new path and purpose in game development is actually a very happy story indeed.
I had an opportunity to talk with Okamoto and Koki Kimura, a producer at Mixi, about Monster Strike, along with Michael Oakland of Mixi's localization team. We talked about the game and the ideas behind it, engaging in a lot of silliness in the process.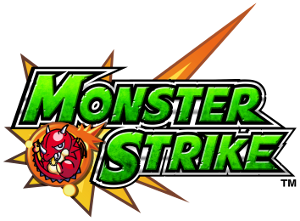 my friend code is 621,637,408,850 add me I have a high level Margarite ↩