While SDCC was happening last weekend, there was another big nerd event going on an ocean away: Wonder Festival, the show for high-end figures, toys, and collectibles by Japanese companies. While half of Wonder Festival is dedicated to limited-run garage kits (which are cool, but exceptionally difficult to obtain and build for all but the most devoted hobbyists), the other half is about figures that, while still limited in run, will be a fair bit easier to get your hands on. Many of these figures are based on games we know and love, so I'm here to chronicle everything cool that was showed off at the event!
I'll be honest, though: this particular WonFes was disappointing for me. There weren't any huge surprises like the Virtua Fighter figmas or the Iron Fossil this time, though there were a few retro-themed bits and bobs here and there. I think what got my motor running the most was this assembly-required Night Striker resin kit (see what I did there? Ho HO!) that's coming from RC Berg: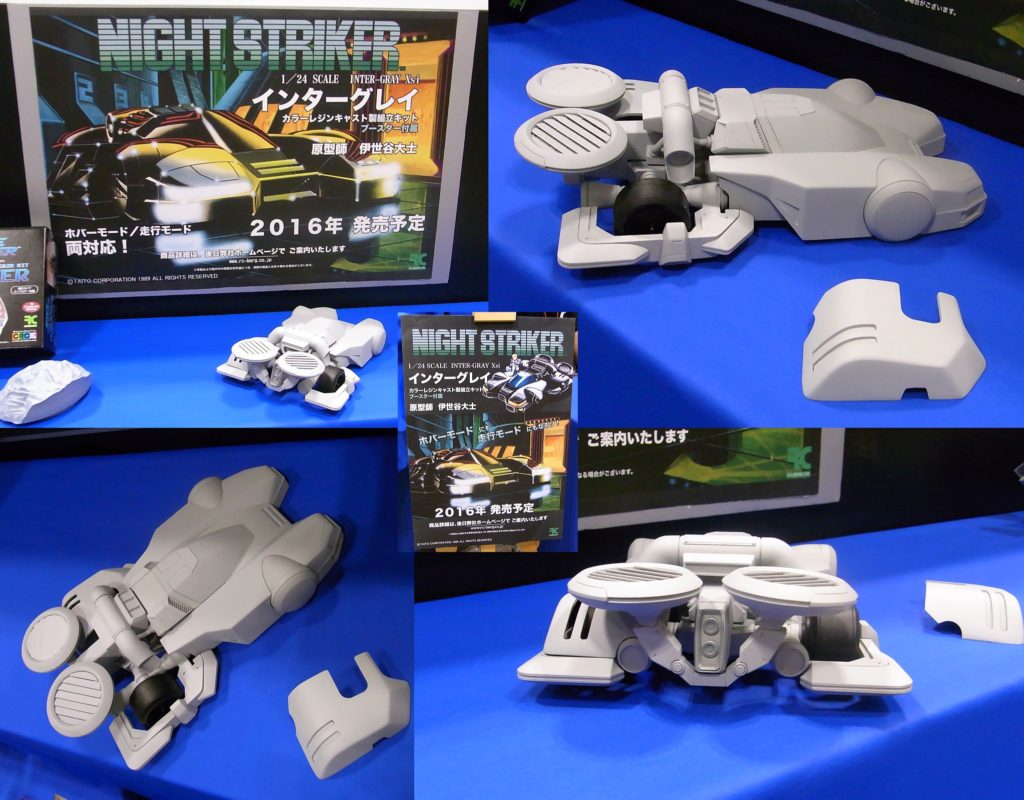 I suppose having less "shut up and take my money" is good in the long run, and we did get a color version of Iron Fossil and Jet Set Radio Beat, so there's that. As usual, I'm focusing more on stuff that has a fairly limited figure presence – stuff like Fate/Initials and KanColle and Tony's Sameface Shining also fall into the "games" category, but have spawned so many high-profile figures that you can see on any other WF roundup that I'm specifically excluding them. Obscurity is part of what this site's built on, after all! We're also focusing on stuff that is newly announced has has advanced since it was last shown (i.e. a color prototype), so things you can pre-order are
Anyhow, onto the image galleries! Images are primarily sourced from WHL4U, Figsoku, and Dengeki Hobby. They're organized by manufacturer, with the exception of Nendoroids and Figmas, which I've put in their own categories. Click on any of the small images for a bigger view!
Alphamax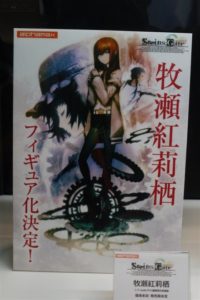 Kurisu Makise from Steins;Gate
Alter
Gwendolyn from Odin Sphere: Leifthrasir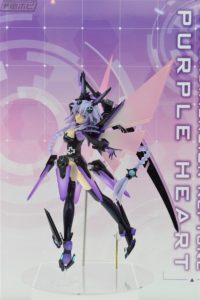 Purple Heart from Hyperdimension Neptunia — now in color!
Aoshima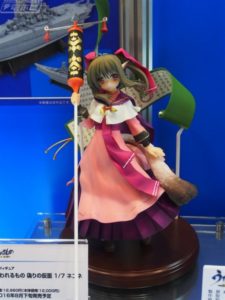 Nekone from Utawarerumono: Itsuwari no Kamen
Aquamarine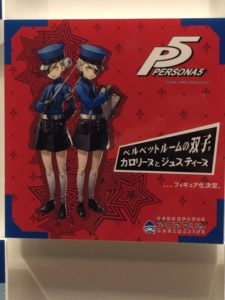 Caroline and Justine from Persona 5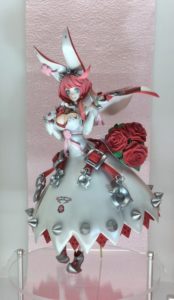 Elphelt in her Guilty Gear Xrd -Sign- costume — now in color!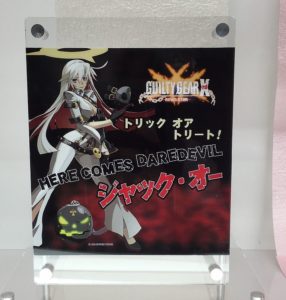 Jack-O from Guilty Gear Xrd -Revelator-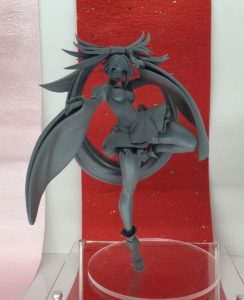 Kuraboberi Jam from Guilty Gear Xrd -Revelator-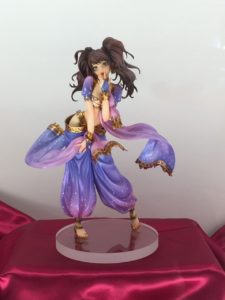 Rise in the "Arabian Outfit" from Persona 4: Dancing All Night — now in color! And, uh, that's quite a sultry face on Rise there
Broccoli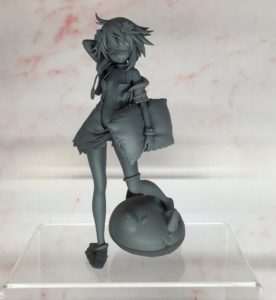 Neptune from Hyperdimension Neptunia
Figmas Figmas Figmas
hoo boy, are  there a lot this time. Most don't even have prototypes yet.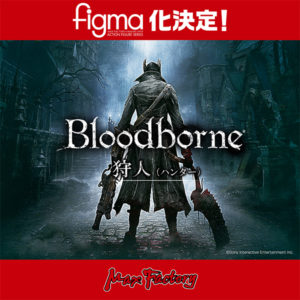 Hunter from Bloodborne
Crow from Gravity Rush 2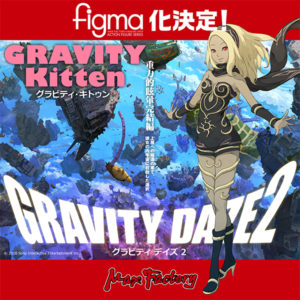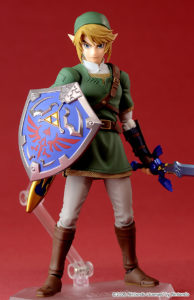 Link from TLoZ: Twilight Princess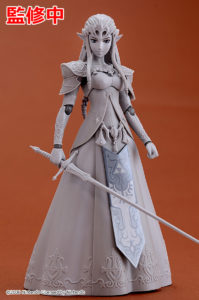 Princess Zelda from TLoZ: Twilight Princess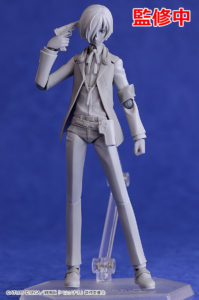 Hero from Persona 3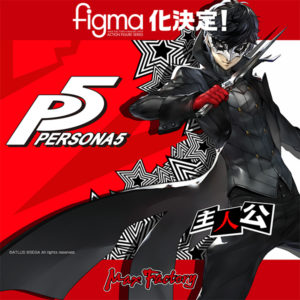 Hero from Persona 5
Iron Fossil from Darius Burst: Another Chronicle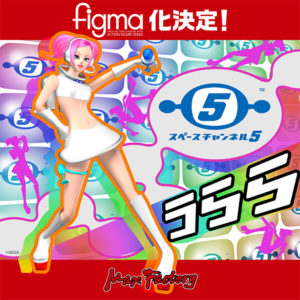 Ulala from Space Channel 5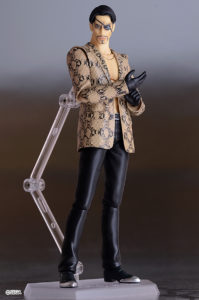 Goro Majima from Yakuza
PHOENIX WRIGHT, ACE ATTORNEY IS ON THE CASE
Flare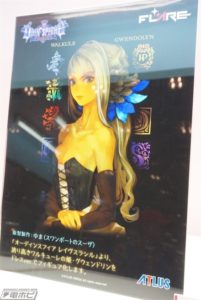 Gwendolyn (dress ver.) from Odin Sphere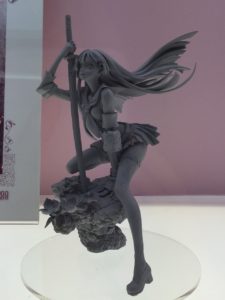 Samurai girl from 7th Dragon III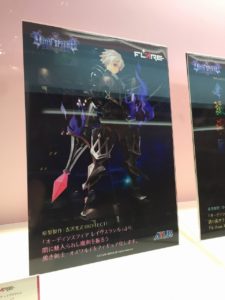 Oswald from Odin Sphere
Good Smile Company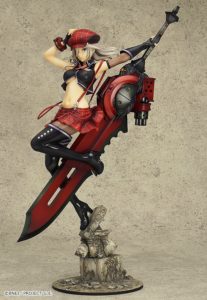 Alisa from God Eater: Burst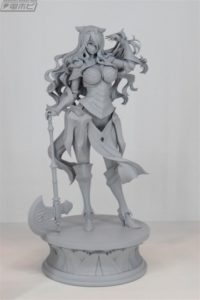 Camilla from Fire Emblem Fates. The info card for this figure lists Intelligent Systems as the retailer, but it was in the GSC exhibition area… so they're probably involved in production.
Kaitendoh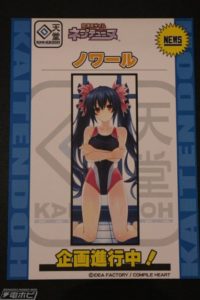 Noire from Hyperdimension Neptunia
Kotobukiya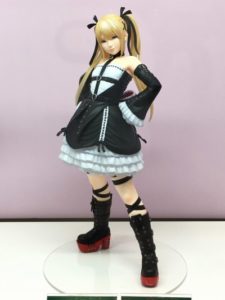 Marie Rose from Dead or Alive 5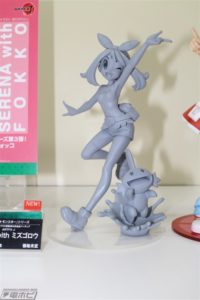 May and Mudkip from Pokemon Ruby/Sapphire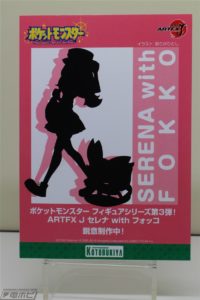 Serena and Fennekin from Pokemon X/y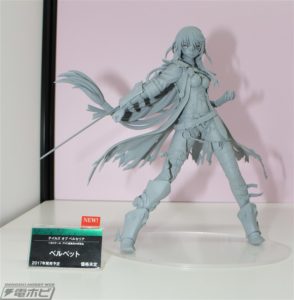 Velvet from Tales of Berseria
Max Factory

Mage from 7th Dragon III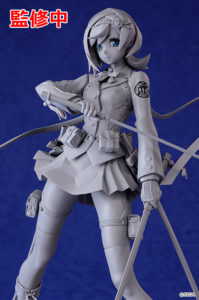 Samurai (dual-wield) from 7th Dragon III

Marie Rose from Dead or Alive 5

Ramlethal Valentine from Guilty Gear Xrd. Let's hope the stand functions better than Freeing's version.
Nendoroids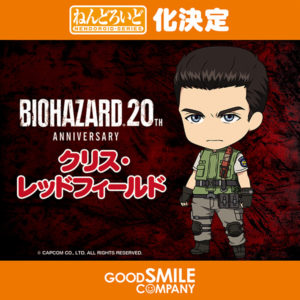 Chris Redfield from Biohazard/Resident Evil
Dragon Knight and Mirana from DotA 2. Are these the first Nendoroids based on a Western game? Overwatch can't be far behind at this rate.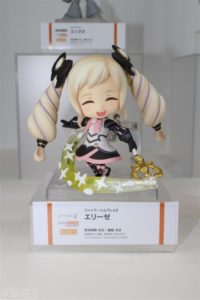 Elise from Fire Emblem Fates
Rockman.EXE, Breath of the Wild Link, and Corrin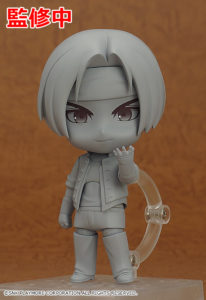 Kyo Kusanagi from King of Fighters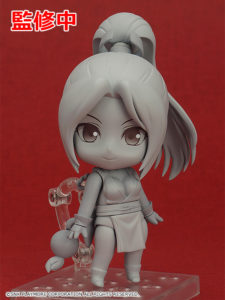 Mai Shiranui from King of Fighters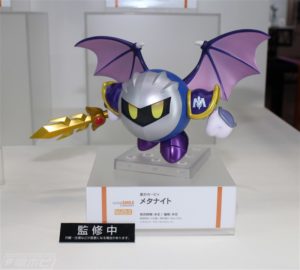 Meta Knight from Kirby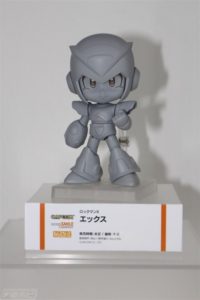 X from Rockman X. He looks pretty odd in this scale, no?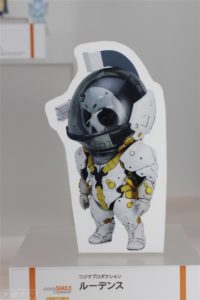 Kojima Productions' mascot Ludens
New Vision Toys
I'm not too familiar with this manufacturer, but they seem to be tied to Koei-Tecmo, given their figure selection. Also, jeez do unpainted prototypes look creepy without eyes…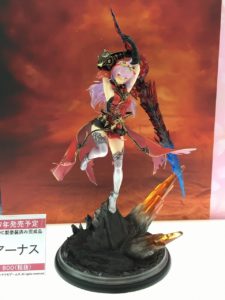 Arnice from Nights of Azure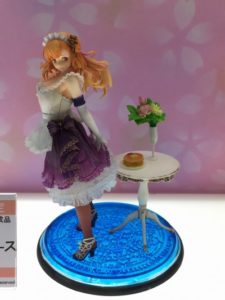 Lyllise from Nights of Azure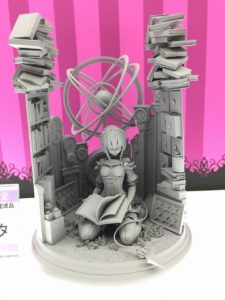 Prachta from Atelier Sophie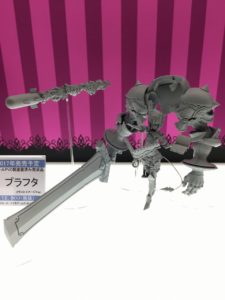 Another Prachta from Atelier Sophie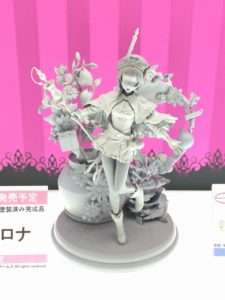 Rorona from Atelier Rorona
Phat Company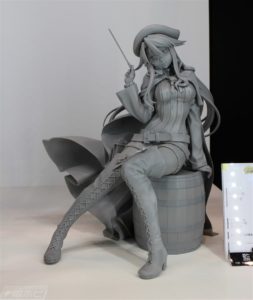 Aty from the Summon Night series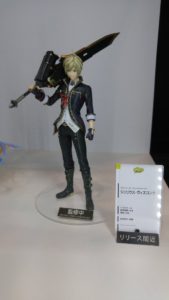 Julius from God Eater 2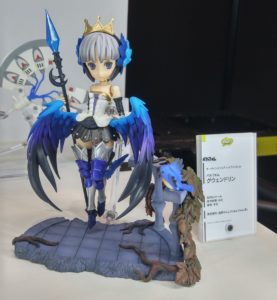 Parform series Gwendolyn from Odin Sphere
Ques Q
The same God Hand (7th Dragon, not Gene) and Selvaria protoypes/announce cards as last time were shown. Also, I don't post Touhous much because they fall into the "there are a bazillion figures of this" category, but this Koumajou Densetsu Reimu is too darn good: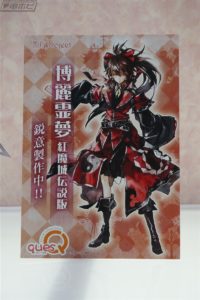 Sentinel

Cutman from Rockman/Megaman

Lan Hikari and Rockman.EXE

Megaman in augmented armor

Megaman X
Union Creative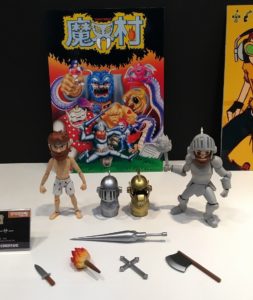 Arthur from Makaimura/Ghosts n Goblins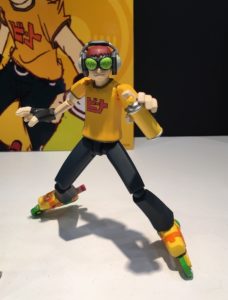 Beat from Jet Set Radio – now in color!
Vertex
Ikaruga from Senran Kagura New Wave G-Burst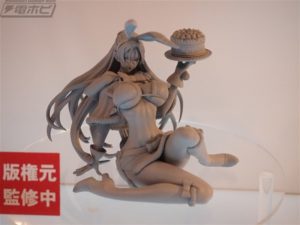 Yurianna in Christmas gear from Valkyria Chronicles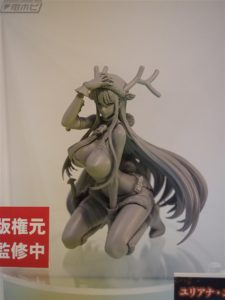 Santa Selvaria from Valkyria Chronicles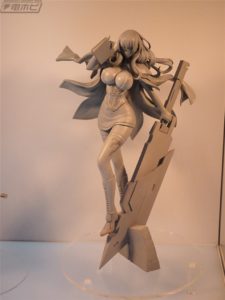 Fiona from Border Break, designed by RAITA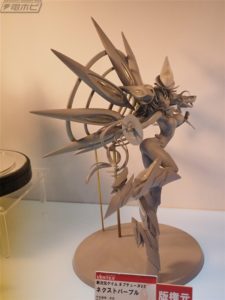 Next Purple Heart from Hyperdimension Neptunia VII